Brand Name:

zme

Origin:

China

Item Type:

Physiotherapy Instrument

Material:

Metal

Laser wavelength:

650nm ±20nm

Laser output power:

5mw

Display Model:

LCD

Time Range:

15-60min adjustable/intervals in15mins

Terminal laser output mode:

continuous

Class of Safety:

3R Class Laser

Safety Assortment:

II Class internal electric source. BF

Product Name:

6 in 1 Home health care Kit

Power source:

lithium battery1000mAh

Brand:

LASTEK
Customer benefits:
$2 off √ If you are a new customer.
$2 off √ If you leave a positive feedback of all 5 stars.
$2 off √ If you send videos of showing the contrast treatment effects, limited to 1 time.
$2 off √ If you share the product treatment effect on mainstream media / social network, limited to 2 times ($4).
$5 off √ If you recommend others to buy our Laser Therapy Device products, $5 off each time.
The above benefits are only for orders purchased at Buy It Now price, and Laser Therapy Device products.
The following types of orders do not meet the collection requirements:
Orders through auction
Orders through offer
Orders at wholesale price
Please contact customer service to receive benefits.
Feature:
Come with 3 Free Gifts and full additional accessories
Gift 1: Neck Rest Hammock Pillow
Gift 2: Electronic Acupuncture Pen
Gift 3: Memory cotton magnetic therapy insole Size 41-46(Can be cropped)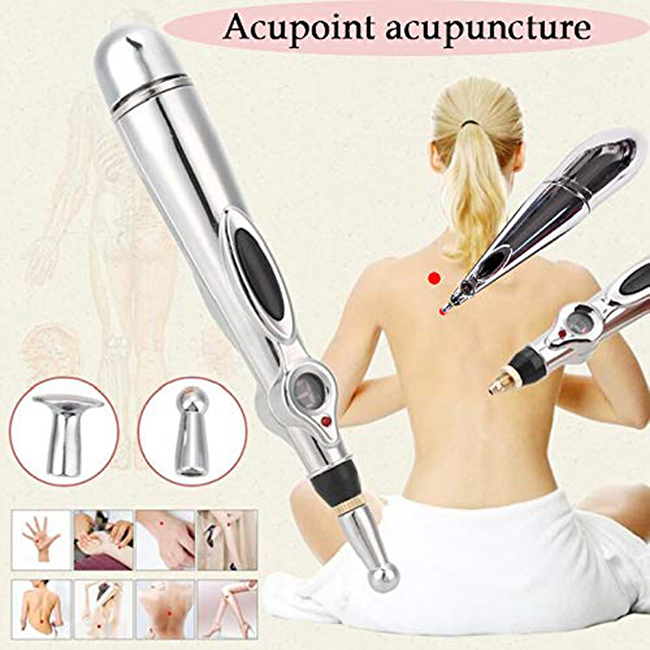 Come with a Dual Nasal Probe and a Oral Probe

Painless,requires no anesthesia
Drug-free,no side effect,non-invasive
It is through professional laboratory research, development and testing.
It is safe to use and has significant effects.
There are many cases of successful treatment.
Certificate Certification: ISO9001 ISO13485 CFDA RoHs
With Chinese clinical qualifications
Patented product,developed by Dr. Ma Ning.
About Dr. Ma Ning
Dr. Ma Ning is the first group of experts in the development of laser therapy equipment in China.
He is the first person to develop and apply home laser acupuncture therapy equipment. More than 50 international and domestic patents.
Application:
Rhinitis
Allergic Rhinitis
Acute Rhinitis
Sinusitis
Nasal Polyps
Adjuvant therapy:
Blood Hyperviscosity
Hyperlipidemia
Hypertension
Ischemic
Cardiovascular diseases
Cerebrovascular diseases
Application With different laser therapy accessory included:
Oral & throat probe treatment range:
snore, pharyngitis, mouth or tongue skin ulcer
Nasal probe treatment range:
Rhinitis, allergic rhinitis, acute rhinitis, chronic rhinitis, sinusitis and nasal polyps.
Advantages
1. Small size and portable, can be used at anytime and anywhere.
2. Dual output capability so as to be used simultaneously by two people.
3. Large LCD screen display the time, date and calendar.
4. High-class and durable metal enclosure which is conducive to heat diffusion for the power stable.
5. Specially added laser stabilizer.
6. High-capacity lithum battery.
7. HIgh quality import laser head with long life span.
8. Two output modes: Pulse and Continues, can be switched manually or automatically.
9. Adjustable treatment time/power.
Specification:
Laser medium: GaA/As semiconductor
Laser wavelength: 650nm±20nm
A single Laser output maximum power:≤5mw±20%
Terminal laser output mode: Continuous
Terminal laser output instability:≤±10%
Horizontal beam divergence angle: Min:5° Typical: 9° Max: 12°
Vertical beam divergence angle: Min:30° Typical: 36° Max: 42°
Timing range:15-60min adjustable,intervals in 15 mins
Display mode: Liquid crystal display
Class of safety: Internal power supply equipment
Power source use: lithium battery
Battery voltage: DC5V
Input power:≤10VA
Working Environment:temperature 5°C-40°C
Relative humidity:≤80%
Package Content:
1x LASTEK Metal Shell Rhinitis Laser Treatment Device
1x USB Charger
1x Power Plug
1x Manual
1x Warranty Card
1x Dual Head nasal laser probe line
1x Oral / throat laser probe line
Free Gifts:
1x Neck Rest Hammock Pillow
1x Electronic Acupuncture Pen
1x 1 Pair Memory cotton magnetic therapy insole Size 41-46(Can be cropped)